Services Offered
At Soundz Plus, we hold customer service and quality workmanship at the top of our priorities. Dedicated to bringing you the custom vehicle of your dreams, we'll work collaboratively with you to provide a unique look for your car that's sure to impress all the neighbors. With over two decades in the business, we know how to keep customers happy. We take all of your specifications and concerns into account, making sure to deliver a customization that is truly your own. With a selection of electronics that includes car stereo components, marine audio speakers, and car alarm systems, you're sure to find everything you need right here. For a complete list of our services, call or visit today!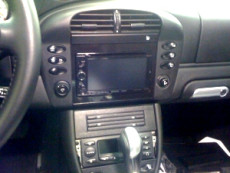 Mobile Electronics
Soundz Plus has one of the most comprehensive selections of mobile electronics in Warrenville and the west Chicagoland area. Whether you're in the market for a sleek new car audio system, mobile video compatibility, or an in-dash navigation system, we've got all the car electronics you could possibly imagine. Whether you're outfitting your car, truck, or boat, our selection of car alarms, marine electronics, and remote starters is sure to have whatever you need.
Mobile Accessories
Our operation isn't based solely on car audio electronics. In fact, at Soundz Plus, we have a seriously impressive selection of accessories that will show off your personality and make your car or truck stand out. From window tinting to tonneau covers to car detailing services, our accessory services will improve the performance and looks of your vehicle at the same time. So if you're ready to show off to your friends by adding truck accessories or just having our expert auto detailers buff your car to a shine, check out our collection of mobile accessories and services today.
Professional Installation and Labor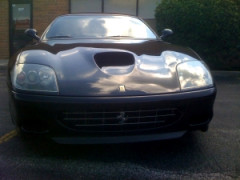 Our car audio video, vehicle security, and other installation services are second to none. With 20 years of industry experience, Soundz Plus is more experienced than the vast majority of other mobile electronics specialists in the area. Our installers are genuine experts, and we'll make sure that you receive flawless results on all installation and labor services. In fact, we're so confident in our high level of workmanship that we offer a lifetime warranty on all of the labor you receive from us, whether a minor repair or major installation. When it comes to your investment in car audio speakers or a GPS navigation system, don't settle for rookie installation. Trust us: experience makes a huge difference!
Reliable Products
Soundz Plus is committed to bringing you the best quality service in Warrenville, and that means providing you with the most trustworthy brands on the market. We stock our shelves with truck accessory, window tint, and car electronics products that have been proven superior to others, and you get great manufacturers' warranties for your added security. Some of the more popular names are: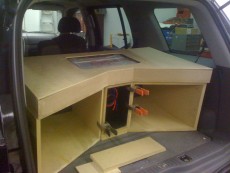 Line-X
Kenwood
Alpine
Parrot
Escort
Hertz
Rockford Fosgate
Prestige
Audiovax
And more!
Pickup & Drop-Off Services
We want you to have the most convenient customization experience possible, which is why we offer to bring your car to and from the shop for you. You won't have to drive back and forth or rearrange your schedule to pick up your newly customized car. We can even come to you and do all the installation work on location! After each service, we deliver your car to you with a complimentary exterior wash and interior vacuum. Combining fantastic customer service, car detailing services, and our expert mobile electronics installations, Soundz Plus really does bring you the best in vehicle customization.
For the best customer service, installation, and quality mobile electronics, Soundz Plus is your only solution. Call today to receive your FREE estimate!